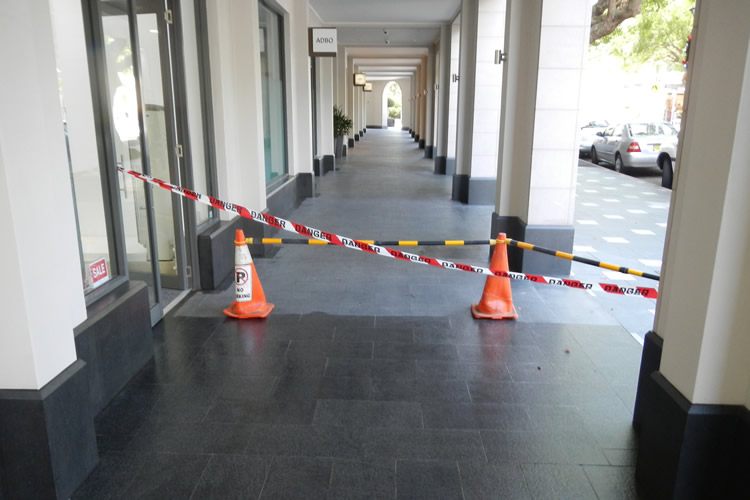 Sealing paved areas Double Bay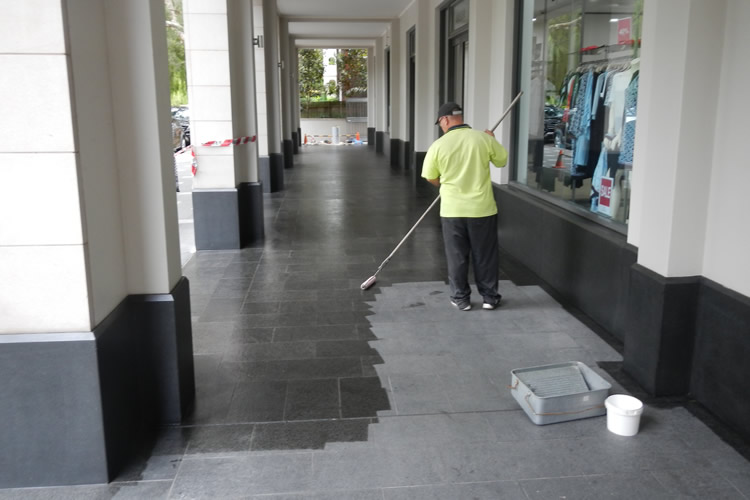 Sealing tiled areas Double Bay
Sealing sandstone Bellevue Hill
Sealants and Protective Coatings Sydney
In Australia we spend a lot of time outdoors, entertaining, BBQ's,  pool parties where accidents are inevitable. Sealants will maintain the integrity of the surface by blocking oil, water, airborne contaminants. Sealants promote durability, UV stable, stain resistant, food, oil, grease, wine, sunscreen prolongs surface life enhances look.
Inspect. Surface and sealant compatibility.
Preparation – Cleaning is very important. Removal of any contaminants will ensure bonding and life expectancy of sealant. All surfaces are pressure cleaned, then anti mould / alkaline solution applied, repeat pressure for removal of any residue.
Protect — any delicate surfaces — fishponds from over spray or runoff.
Application – Choose the method of application, eg sprayer, roller and brush apply two flood coats to ensure maximum coverage
Peace of mind. Premium protection easy maintenance.